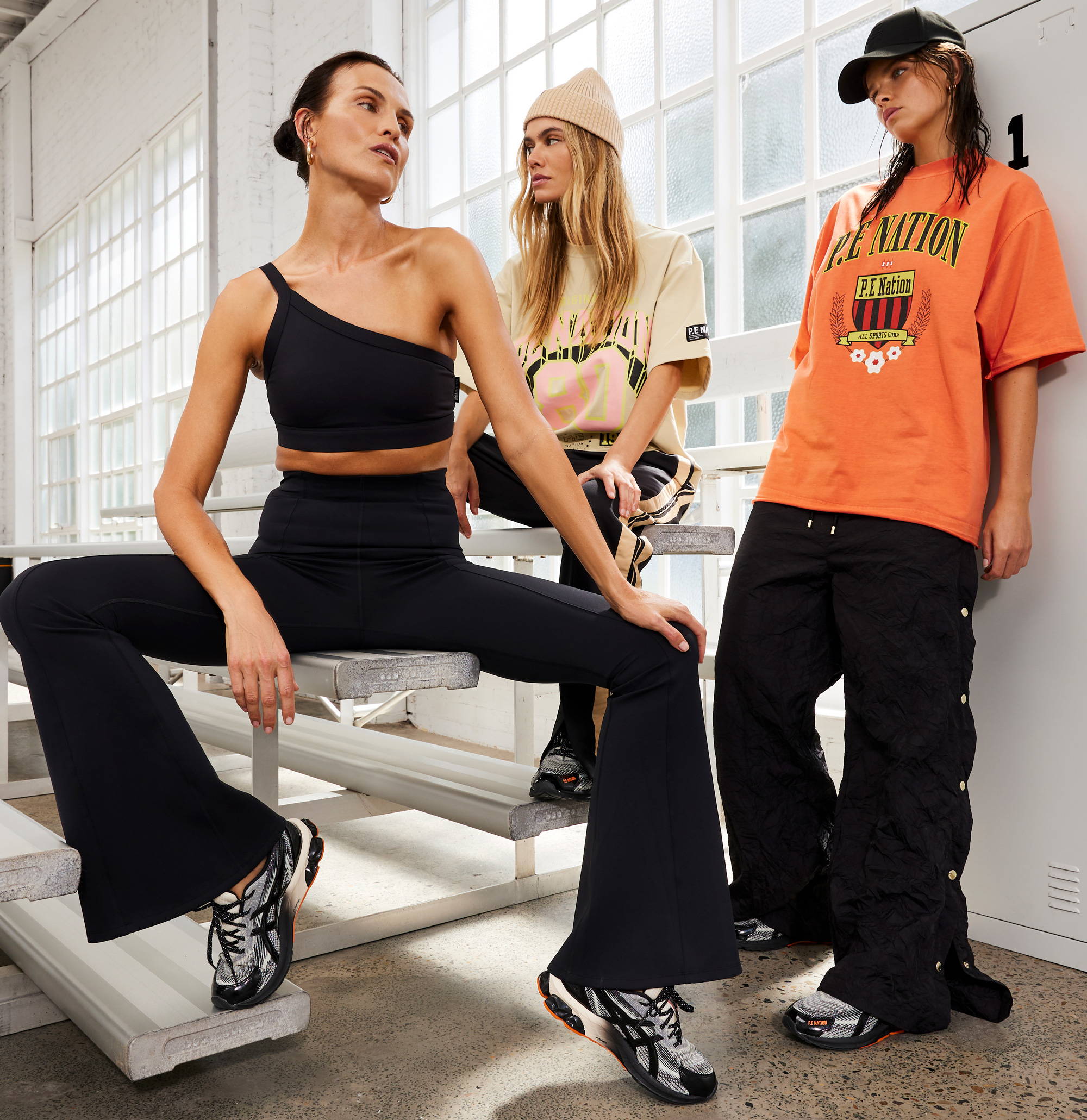 UNITED IN SPORT. UNITED IN STYLE.
$20 FOR YOU.
$20 FOR A FRIEND.
We're stronger when we level up together.
P.E Nation is founded on fashion, energy and inclusivity - sustainable active-streetwear for ALL day. EVERY day. Better for People and Planet.
To thank you for being here, we invite you to refer a friend to shop with us. To share our appreciation, you'll both receive $20 off your next purchase.
*Conditions Apply. Minimum Spend of $100 Applies
MAKE YOUR PLAY
Here's how it works.
SHOOT
Start by Joining the Nation, for newsletters, early access to collections and promotions, exclusive discounts and more.
PASS
Once you register for the Refer a Friend program, you'll receive a unique code. Share this unique code with a friend, so they can enjoy $20 off their next purchase at pe-nation.com
SCORE
After your referral code has been redeemed by your team mate, we'll send you a second unique code for you to enjoy $20 off your next purchase at pe-nation.com
TERMS & CONDITIONS
Referrals and Rewards | The Small Print
1 The P.E Nation Refer a Friend program reward is subject to a minimum spend.
2 Only one referral per customer. Multiple referrals may not be rewarded.
3 Rewards must be claimed before the expiration of codes.
4 Minimum spend of $100 applies.
5 P.E Nation reserves the right to refuse or terminate the issue of any reward at any time.
6 P.E Nation reserves the right to vary elements of this offer and program at any time without notice, including termination of either or both.
7 P.E Nation reserves the right to prevent an individual from participating in this or any future promotions as they deem fit and without explanation.
8 Referral credit can only be applied to one purchase.
9 Referral credit is only redeemable on full price items.
10 Rewards are not redeemable as cash.
---